Meeting-Room in the am Spisertor Hotel St.Gallen - Switzerland
Giebeltreff and Infrastructure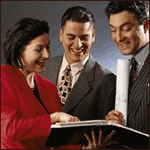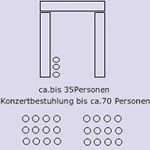 ​
We also cater for seminars, conference, and other occasions such as birthdays and weddings.

For your seminar, conference or training event in the evening, we have the "Giebeltreff".

The room is 91 sqm, with a bright wooden interior. It is fully equipped with room for 30 to 70 people depending on the seating.

Infrastructure
Video with camera, TV, Stereo system, Overhead projector, Slide projector, Screen, Flip-Chart, Lectern
Microphone, Various conference items

Reservations
The "Giebeltreff" room has a complete infrastructure to guarantee a successful conference or meeting.